Segmentation Just Got Smarter
Start using Machine Learning based audiences in your campaigns
30 Days. No credit card required
Not all your website visitors are equal.
Some are worth more than others.
Fixel is a fully automated segmentation tool that ranks your website audience based on their level of engagement.
Our platform learns how users interact with your site, and by applying advanced machine learning algorithms, we highlight only those visitors that matter most.
30 Days. No credit card required
Make your data work for you
No more creating and testing of manual segments.
Scrolling? Time on page? Form engagement?
We've got you covered with over 60 different engagement signals.
And since our machine learning algorithm is always working in the background, it also creates advanced segments from multiple signals as well as updating these on the fly.
Fixel analyzes dozens of parameters of user interaction within your website,
in real-time. It then enables you to segment your users based on their level of engagement: Basic, Medium or High.
"We cut our lead cost by 50% using Fixel"
Itay Waisman
Senior Online Marketing Manager, AppsFlyer
"We doubled our conversion rate for qualified leads"
Yishai Katz-Schonfeld
CMO, Ono Academic College
"With Fixel running we're finally back in the remarketing game"
Ehud Basis
Online Marketing Manager, Outbrain
Sit back and let the magic happen
We will segment your website traffic. You will choose what to do with it.
Hover over the boxes to see audience segment ideas you can benefit from.
And any other audience you may want to test!
Work on the platforms you love, just smarter
Sign up and get your custom installation script
The Fixel algorithm learns your site's unique engagement levels
Audiences are created on your favorite ad platforms
For optimal results, the platform will need to analyze at least 50,000 users on your site.
30 Days. No credit card required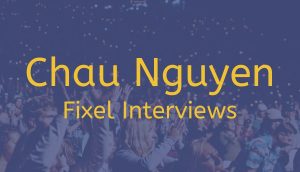 Q&A with the people we learn from Focus. In the early stages there's always a long list of things to do and not enough time
Read More »
Today we face the marketing clutter phenomenon. Ads are everywhere, and advertisers are fighting for our attention. According to one of the surveys, we're exposed
Read More »
Black Friday and the weeks leading up to it bring a downpour of traffic to eCommerce websites. Depending on how well prepared you and your
Read More » Fixel is proud to be a Techstars company (Atlanta 2018)