In this post, we discuss how to boost sales during consumer holidays with targeted video marketing, focusing mainly (but not only) on Facebook Ads.
Promo.com is the world's leading video creation platform for businesses and agencies.
We help businesses promote anything with great videos, effectively and affordably.

Consumer holidays: What's at stake for your business?
Before we dive in, let's take it back and talk about consumer holidays in general. A consumer holiday is an event that drives people to spend a lot of money. We're seeing that spending before these events is increasing across the board and this is a huge opportunity for your business to get a piece of that pie. We know that the big winter holidays are behind us, but there's so much ahead of us, and as you can see on the graph below, there are plenty of holidays out there where people are spending well over $100 per person. So it's really important to take these opportunities and advertise, and of course, plan accordingly because there is a lot of competition out there so you don't want to get lost in the noise.
While this post will discuss tactics for Valentine's Day, all the information in it is evergreen which means it can be applied to any consumer holiday on the calendar. We chose Valentine's Day because it's right around the corner on February 14th, but also because the spending has increased year over year. People are spending a lot more money, especially in eCommerce businesses, because it's no longer about chocolates and flowers for your significant other. People are now buying things for their family, teachers, co-workers and even their pets.
So why use video?
Before we dive into event-based marketing, let's also discuss why video content is so important and similarly why social media is as well. As you can see, video performs really well. It's one of the content types that keeps growing in popularity and its performance is huge. The stat I think is the most telling is that marketers who use video are growing company revenue 49% faster year-over-year than those who don't..
Why social media? It's simply the place where people are at. Videos on social media get more exposure and clicks, so it's really a match made in heaven, especially for eCommerce businesses.
It's even truer during the holidays. A study from Social Media Today found that marketers say that video is the most effective social media strategy and that consumers say they want to see more videos surrounding an upcoming event.
Marketers also said that video encourages user interaction with their brand, drives awareness to it, and showcases the brands' best products. These are all great incentives to get out and make these videos before a consumer event.
How far ahead should you start planning
So we know that we should be making videos, but now you're probably asking "when should I start advertising?". We know that for most big events, you should start advertising 2-4 weeks ahead of time.
But don't take our word for it. We highly recommend using Google Trends to plan your timing. With Google Trends, you can easily identify when searches begin, according to location, category or type of web search, and then you can decide when to start showing your ads.
As you can see in this example, we've searched for Valentine's Day in the US. You can see the exact data from last year. Here, we see the searches gradually rise at the beginning of January up until Valentine's Day. It peaks on Valentine's Day and then it drops off significantly immediately after. This shows you have plenty of time to start advertising and creating your assets early, and once the holiday hits you should pull down your ads otherwise it can be a huge waste of money.
How to make videos for a consumer holiday easily
Now that we know why and when you need marketing videos for these occasions, let's see how you can create such videos. I know that it might seem like a lot of time and energy, but you'll be surprised at how easy it is.. I'm going to walk you through some great examples of Valentine's Day videos that you can implement to other consumer holidays as well.
So let's take a look at our first example:
As you can see, that's a really great holiday video and you can make one just like it in a matter of minutes. With Promo.com, you no longer require a huge budget, editing skills or equipment to make videos.
What kind of marketing videos will boost your business during a consumer holiday?
The three different types of video you should create before consumer events:
Awareness – Tells people about your brand and spreads the word everywhere.
Social video generates 12 times more shares than text and images combined (Small Business Trends)
Engagement – Holiday videos encourage customers to interact with your brand (Social Media Today)
Conversions – The "Sell" videos that get people all the way down to the bottom of the funnel and convince them that they need your product. About half of all internet users look for videos about a product or service before making a purchasing decision (Google)
Brand Awareness
Introduce your brand
Create brand awareness videos with a holiday twist. Show potential customers why you're the perfect place to take their event-based shopping. This can include intros, explainers, how-to's, or entertaining videos.
Engagement
Think beyond ads
By decorating your socials and website (just as you would a brick and mortar), you're showing new and existing customers that you're there for all of their event-based shopping needs.

This video is a great example of a Facebook cover video. Think of it as decorating your house for Christmas or for a party. It shows your customers that you are in the spirit and you're ready to handle all the holiday needs.
Cover videos – 820X642, 20-90 seconds long (loop). Keep the text small and centered .
Another type of engagement video is aimed at direct social media engagement. This is the type of video to run event-based contests, polls, and giveaways to get more tags, likes and shares and, increased engagement, but also brand awareness.
Conversions
For this example, I want to also discuss inclusive marketing. Inclusive marketing is aimed at including people that are non-celebrants, which widens the pool of potential customers, impacts your brand image and resonates strongly with all those who are feeling left out. For Valentine's Day, you would want to target single people. Similarly, you can target people who don't necessarily celebrate the Christmas holiday. This is an example of soft sale videos that are still powerful.
Make sure your videos work on Facebook
Style & Tone
A range of entertainment, educational, and even business content. Facebook is a great platform for consumer products and services. Facebook has 2.4 billion monthly active users.
Specs
| | | | |
| --- | --- | --- | --- |
| Type | Size | Aspect Ratio | Length |
| Square video* | 600 x 600 pixels | 1:1 aspect ratio | 240 minutes max |
| Horizontal video | 600 x 315 pixels | 1.9:1 aspect ratio | 240 minutes max |
| Vertical video | 600 x 750 pixels | 4:5 aspect ratio | 240 minutes max |
These work across Facebook, Instagram, and Twitter.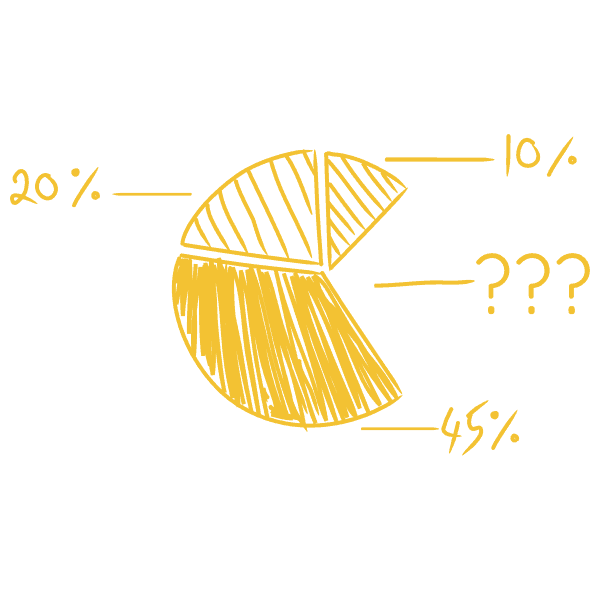 50% of all media budgets are wasted. Find out how much of your budget isn't delivering the results you're paying for.
Basic video making rules
1. Start with a hook
You can't deliver your message if you don't grab attention.
You always want to start with a hook: Something exciting that will grab their attention and will keep them interested right from the get-go.
2. Keep it short
Use only as much time as you need to deliver your message.
You want to keep it short and simple. People's attention span is getting shorter so you want to match that with the length of your video.
3. Perfect your title and description
This helps your audience understand what it's about, plus it's good for SEO, especially if you're also posting it on YouTube.
4. Focus on your audience
Focus on their problem, not your company.
Take the time to hit a pain point that resonates with them. Don't take the time to boast about your company, but rather focus on them so that they can connect to you.
5. Stay positive
Say it with a smile 🙂
Positivity and a friendly tone is always more welcoming.
6. Use subtitles
For anyone watching without sound.
More and more people use social media without sound on, so this helps you get the message across even if they're watching it on their desktop at work.
7. Use a CTA at the end (or in the middle)
Tell the audience the next step.
Tell them what to do next so that they keep engaging with your brand.
8.Think mobile-first
Square video with subtitles
Most people use social media on their mobile devices so it's important they have a great experience viewing your content.
9. Put your branding front and center
Let them know who you are.
You want them to understand quickly and easily who you are so that your brand memorable.
10. Use emotion
Get people to feel something.
People who feel something will connect deeper to your brand and therefore will remember you and engage with you.
11. Keep the pace up
Get to your point quickly.
It also helps keep things engaging as well as short.
12. Animations, transitions, and motion
Keep the viewers engaged.
You want to keep the users engaged so that they're interested and wanting more.
13. Cut the dead time
Remove long pauses.
Any long pause you want to edit out so that the video is short, simple and engaging.